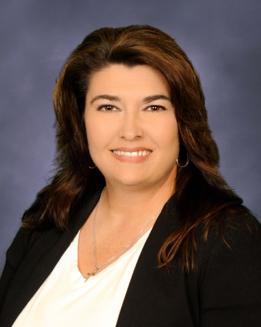 Pam Ugalde has been with Anadarko Industries since October of 2006. She started as Business Development Specialist and in March, 2016 was promoted to Communications Manager.
Pam has over 20 years of Communications and Business Development experience in the Aerospace Industry. Her experience includes such diverse scope as managing school trips with company presidents and astronauts to coordinating and conducting corporate trade/job fairs.  Pam has lent her expertise to numerous proposal efforts, with her key responsibility residing in the final production efforts.
Pam attended the University of Houston-Clear Lake, where she earned a Bachelor of Arts in Media Studies.
Pam spends her free time serving her community via her involvement with the Girl Scouts of San Jacinto Council. She not only leads 2 troops, but holds a leadership position on the local Community Leadership Team.  Pam has been a volunteer with the Girl Scouts for over 15 years, spreading her love of the organization to many girls and families.  Pam also enjoys running and has completed several half marathons.  Pam and her husband, Walt, are also actively involved in their daughters' activities, as well.  Their oldest daughter, a Clear Lake High School Graduate, attending San Jacinto College. Their youngest daughter, a 7th grader in CCISD, is a softball player with Bay Area Youth Softball League tournament team, where she is a pitcher and infielder.