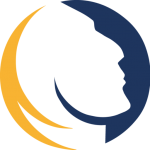 Anadarko Industries
This position is contingent upon contract award. 
I. PURPOSE/FUNCTION (JOB SUMMARY)
The Business Manager provides independent implementation, management and oversight of Program financial processes and procedures and assures compliant protocols are followed. The Business Manager is responsible for subcontractor financial relationships and compliance, and leads team to accomplish established financial objectives; monitors budget and goals; and provides technical advice and assists in completing work as needed.
II. ESSENTIAL DUTIES & RESPONSIBILITIES
Serves as the primary interface with the NASA Contracting Officer to process contract modifications, submitting task order responses, and reconciling funding
Manages contract administration and ensures timely submittal of deliverables including NASA DRDs
Functions as the Subcontracts Manager to ensure any subcontractors or vendors used are compliant with NASA regulations and meet the subcontract requirements by collecting and verifying costs for labor, subcontractor and vendor invoices, tracking against planned costs, and reporting at a contract level with detail for each Task Order
Develop, implement, and maintain a contract financial system, which discretely tracks resources by contract Work Breakdown Structure including, fully burdened labor and other direct costs
Prepare and present financial reporting, including budgeting, forecasting, cost estimating and NASA 533 reporting
Provides an effective contract and procurement management program, which ensures compliance with requirements and directs procurement activities, focusing on administration of prime contracts, subcontracts and procurement
Manage project business functions to include accounting, payroll, human resources (HR), purchasing, property, and security
Support the contract Program Manager to ensure contract runs smoothly
Responsible for compliance with policies and procedures
Must maintain regular and acceptable attendance level as determined by the Company
Responsible for completing all assigned training
Ability to work within a team environment
Ability to understand and execute processes and procedures
Well-developed skills in both written and verbal communication
Ability to interact effectively with all levels of staff in the organization
Sound deductive reasoning and problem solving skills
Perform other assignments and duties, as required
 III. KNOWLEDGE, SKILLS & ABILITIES
         A. EDUCATION/EXPERIENCE
          1. REQUIRED:
A minimum of a Bachelor's degree in Business, Finance, or Accounting
7-10 years of business management experience supporting operational facilities
Experience with large facilities supporting continuous operations (accounting, subcontracting and budgets)
Experience in NASA 533 financial reporting
Solid understanding of FAR, DFARs, CAS, and GAAP and thorough understanding of different contract types (FFP, T&M, Cost Plus, Etc.)
Experience with NASA and/or NASA systems, clients, rules, and regulations
         2. DESIRED
10-15 years related experience
        B. SKILLS/TRAINING
REQUIRED:
Proficient in Microsoft Office (Excel, Word, PowerPoint)
     2. DESIRED
Familiarity with NASA or DoD Work Instructions, prior experience with NASA
IV. Physical & Cognitive Requirements
Speaking: Verbal communication using the English language
Written Communication: Produce written work using the English language
Organization: Prioritize multiple, competing assignments
Performance Level: Perform effectively in a fast paced, demanding work environment
Travel Requirement: Occasional travel may be required
Standard Company Requirements:
Applicant must include desired salary in application submission
Must comply with Anadarko Industries policies and procedures
Must maintain regular and acceptable attendance
Responsible for completing all required training
Perform other assignments and duties, as required