Full Time
September 30, 2018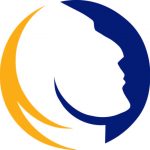 Anadarko Industries, LLC
I. JOB SUMMARY
Anticipate, recognize, evaluate and control workplace health hazards from chemical, physical or biological stressors, at all NASA facilities at Johnson Space Center, Ellington Field and Sonny Carter Training Facility.  Perform functions to provide technical expertise and to monitor and report on operations related to occupational health programs.  Programs include Workplace Health Inspections, Exposure Assessments, Indoor Environmental Quality, Emergency Response, Complaint Investigations, and Construction Oversight.  Represent the Occupational Health Department during participation in work area evaluations, test and user readiness reviews, and consultation on facility modifications and new use plans reviews.
Present Occupational Health training classes to NASA/JSC civil service and contractor employees.  Conduct ergonomic evaluations and prepare written evaluation reports.
II. ESSENTIAL DUTIES & RESPONSIBILITES
Responsible for compliance with Safety, Health, and Environmental plan; must be committed to a high standard of safety and be willing and able to comply with all safety laws and all of the Company's safety policies and rules and must be willing to report safety violations and potential safety violations to appropriate supervisory or management personnel
Responsible for compliance with Quality Assurance Plan, policies and procedures
Must maintain regular and acceptable attendance level as determined by the Company
Responsible for completing all assigned training
Perform evaluations and assessments of work areas
Collect samples and prepare chain of custody for submission to analytical laboratory
Calibrate and operate direct reading instruments and sampling equipment
Recommend corrective actions and prepare written reports
Review procedures, plans, programs
Review procedures and plans for new tests, research, programs, activities, and construction
Attend meetings with managers, supervisors, engineers and workers
Provide emergency response and stand-by support
Provide documentation and support for ISO and VPP programs and activities
Present Occupational Health training classes as assigned
Perform ergonomic evaluations as assigned
Perform other duties as assigned
III. KNOWLEDGE, SKILLS & ABILITIES
A. EDUCATION/EXPERIENCE
Baccalaureate degree from an accredited college or university in industrial hygiene, biology, chemistry, engineering, physics or a closely related physical or biological science.
0-5 years experience in the anticipation, recognition, evaluation and control of occupational health hazards.
B. SKILLS/TRAINING
REQUIRED

Knowledgeable about computers and the use of Microsoft Office products: Word and Excel
Possess a valid drivers license and be able to drive a van or automobile
Knowledgeable on industrial hygiene field collection, survey and analysis equipment
Knowledgeable on Occupational Safety and Health Administration (OSHA) standards and regulations
Knowledgeable on American Conference of Governmental Industrial Hygienists (ACGIH) and American Industrial Hygiene Association (AIHA) exposure guidelines
Able to wear a negative pressure respirator or a self-contained breathing apparatus (SCBA) in the performance of assigned duties
Ability to effectively communicate with people at all organizational levels
Ability to work with people of varied backgrounds, education, and skill sets

DESIRED

Certifications as an Asbestos Building Inspector and as an Asbestos Contractor/Supervisor
Knowledgeable on chemical inventory management and Tier II reporting
Please submit resume in PDF format only.