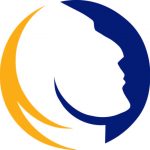 Anadarko Industries
I. PURPOSE/FUNCTION (JOB SUMMARY)
The primary purpose of this position is to support the Life Sciences Data Archive (LSDA) project at Johnson Space Center (JSC) under the Health and Human Performance Contract (HHPC).  This position is non-supervisory, and the successful candidate will be able to confer with the other Archivists currently supporting the LSDA regarding how best to achieve the responsibilities and goals outlined below.
The successful candidate will be responsible for using his or her understanding of the intent, scope, and outcome of NASA-funded studies into human biology, psychology, and physiology, to archive the resulting data and findings from these studies. Much of this information will accessible via a public website (https://lsda.jsc.nasa.gov) for both NASA personnel and the research community at large.  The successful candidate will, amongst other duties, be required to generate summaries of these studies for the public LSDA website. This includes assembling and cataloging the data and relevant metadata generated from each study assigned, which will also enable reuse of this data in the future.  Due to these responsibilities, successful candidates must have an education or experience in the biological sciences to be able to perform the functions of this position.
Specific tasks of the position include, but are not limited to, developing data submission agreements with principal investigators, populating the LSDA databases with metadata and cataloging the resulting datasets submitted to the archive and responding to requests for data or information from researchers.  Responding to these requests will require understanding the intent and scope of requests, working with teammates to guide requests through the approval process and may require extracting data from the archive to create custom datasets.
Additionally, since the LSDA includes a large information technology component, the successful candidate will also assist in developing software requirements for the LSDA data management applications.
II. ESSENTIAL DUTIES & RESPONSIBILITIES
Responsible for compliance with Safety, Health, and Environmental plan; must be committed to a high standard of safety and be willing and able to comply with all safety laws and all the Company's safety policies and rules and must be willing to report safety violations and potential safety violations to appropriate supervisory or management personnel
Responsible for compliance with Quality Assurance Plan, policies and procedures
Must maintain regular and acceptable attendance level as determined by the Company
Responsible for completing all assigned training
Input and update research study data into various databases and perform data updates and audits
Extract data using manual and electronic processes for release to approved investigators
Assist with ad hoc reporting of data extraction requests
Support development of presentations for poster sessions, publications, and NASA reports
Respond to customer's data inquiries and concerns, addressing issues promptly
Maintain confidentiality of all medical and personal information to which access has been granted
Provide weekly status reports of work activities to project lead
Other duties as assigned
 III. KNOWLEDGE, SKILLS & ABILITIES
A. EDUCATION/EXPERIENCE
REQUIRED:
A Bachelor's degree in a life sciences discipline
5 years of experience
DESIRED
Experience working with relational databases
Experience with life sciences or medical records management or data cataloging
Experience with or knowledge of biobanking or biorepository operations
Knowledge of regulatory and legislative requirements related to PII and data privacy laws
Coursework or experience in epidemiology, biostatistics, or data science
B. SKILLS/TRAINING
REQUIRED:
Proficiency with Microsoft Office applications (Outlook, Word, and Excel)
Excellent written and verbal communications
Proficient in the use of the internet
Demonstrated team player
Ability to take direction and work independently, creatively, and efficiently
Ability to interact professionally with all levels of personnel
Highly developed organizational skills and attention to detail
Skilled at organizing and facilitating problem-solving discussions
2. DESIRED
Experience using collaborative applications, such as Sharepoint.
Standard Company Requirements:
Applicant must include desired salary in application submission.
Must comply with Anadarko Industries policies and procedures.
Must maintain regular and acceptable attendance.
Responsible for completing all required training.
Perform other assignments and duties, as required.
Salary Range: $46,000 – $51,000