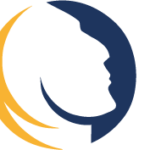 Website Anadarko Industries, LLC
The principle purpose of this position is to serve as a Technician in the Human System Engineering Group of the Human Health and Performance Contract. The incumbent will support the development of electrical/electronics / electromechanical components of ground and flight hardware systems that will primarily be used in maintaining the health and well being of crew on the International Space Station, Orion and other NASA / commercial vehicles. The Technician will perform tasks including, but not limited to design support, cabling, component identification, part selection, and drawing mark-up in support of assigned projects. Incumbent will perform other assignments or duties as required.
RESPONSIBILITIES:
Responsible for compliance with Safety, Health and Environmental plan; must be committed to a high standard of safety and be willing and able to comply with all safety laws and all of the Company's safety policies and rules and must be willing to report safety violations and potential safety violations to appropriate supervisory or management personnel
Responsible for compliance with the Quality Assurance Plan, policies and procedures
Must maintain regular and acceptable attendance level as determined by the Company
Responsible for completing all assigned training
Fabricate flight and non-flight hardware as required.
Troubleshoot electronic hardware, identify malfunctions and repair/replace as necessary.
Receive detailed instruction on job requirements and work under supervision. The assignments may include electrical and/or mechanical assembly, prototyping and troubleshooting.
Perform task assignments using technical skills and experience
Use independent judgment, but seek supervisory direction when needed.
Have frequent contact with engineering and quality assurance professionals.
Provide support to projects in the form of test support, parts and materials research, paperwork generation and completion, purchasing support and other support as requested.
Know and adhere to Company policies, procedures and work rules and demonstrate a strong work ethic
Excellent skills in both written and verbal communication
KNOWLEDGE, SKILLS & ABILITIES
EDUCATION/EXPERIENCE
1. REQUIRED:
Associate degree in Electronics from a Technical Institute, Junior College or Community College or a minimum of 5-yrs of equivalent experience
1. DESIRED: 
3+ years related experience in the NASA development/hardware fabrication environment.
B. SKILLS/TRAINING
1. REQUIRED: 
Must have current, non-expired training in workmanship areas such as soldering, crimping, wire harnesses, etc., as required by NASA standards to perform work on Flight equipment
2. DESIRED: 
PCB Layout skills/training, CAD/Drafting skills/training
This position requires that the employee obtain security clearance at Johnson Space Center (JSC) within 5 days after hire. Such clearances are generally not obtainable from JSC for applicants other than US citizens or legal permanent residents (i.e. green card holders) within the time permitted. Therefore, you are not eligible for this position unless you are a US citizen or a green card holder.