Full Time
Applications have closed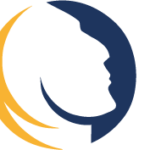 Website Anadarko Industries, LLC
Job Summary
The Anadarko Industries, LLC, Fire Protection Engineering team provides the primary fire protection engineering expertise for NASA Johnson Space Center's 222 facilities, life safety / fire protection systems, and programs located at Johnson Space Center, Sonny Carter Training Facility, Ellington Aircraft Field, and White Sands Test Facility.
Duties and Responsibilities
Reporting to the Senior Fire Protection Engineer, this role will be responsible for:
Providing fire protection engineering expertise to the office of the Authority Having Jurisdiction (AHJ) and various other customers at the Johnson Space Center (JSC).
Specifying fire, life safety, and property protection requirements, performing design review and approval activities, providing oversight of installations, and leading commissioning efforts of all new and existing building projects.
Reviewing designs, calculations, materials, and installations for fire suppression, detection, and life safety system installations for compliance with applicable codes, standards, and client needs.
Performing facility and operational fire inspections, life safety risk analysis, improvement reports, and mitigating project development.
Reviewing and determining equivalencies of alternative and performance based designs on behalf of the AHJ.
Providing fire and life safety code consultation to the various NASA programs, projects, and facility managers in order to recommended viable alternatives and actions.
Carrying emergency hotline duty cell phone and providing 24 hour response approximately 1 week every 2 months.
Providing fire protection and safety expertise to incident investigations.
Conducting water supply analysis to ensure adequate resources are available for fixed and portable suppression systems.
Providing strategic long range planning, engineering and cost analysis for the Center's fire / life safety systems and future projects.
Developing, traveling (if necessary), and teaching various fire safety related classes for NASA personnel.
Providing internal audits, training, and general oversight of the Center's fire system inspection, testing, and maintenance program.
Qualifications
Bachelor's degree in Fire Protection Engineering / Fire Protection Engineering Technology OR,
Bachelor's degree in Mechanical Engineering with 5 years of Fire Protection Engineering experience.
A working familiarity with IBC, NFPA, UFC, and/or OSHA fire and building code requirements is preferred.
Certification of Engineer in Training (EIT) or ability to gain EIT Certification is preferred but not required.
Due to security requirements this position requires US Citizenship or Legal Resident Status and ability to successfully complete a federal background investigation.
In compliance with NASA requirements the successful candidate will have to provide proof of COVID vaccination status or weekly proof of a negative COVID test to access Johnson Space Center.