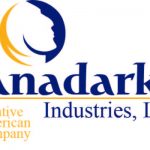 Website Anadarko Industries, LLC
Anadarko Industries, LLC
PURPOSE/FUNCTION
The purpose of this position is to support to the Human Physiology, Performance, Protection, and Operations (H-3PO) Laboratory at NASA's Johnson Space Center. This multi-disciplinary laboratory performs research and provides operational expertise in several technical areas, including Exercise Physiology & Performance; Space Suits & Exploration Operations; and Applied Injury Biomechanics; to address health and performance risks for astronauts on the International Space Station and future human exploration missions. This position will assist the management team and project technical leads oversee human research studies and engineering evaluations. The employee will use project management techniques and processes to monitor and maintain technical status, schedule, and budget of multiple projects to ensure successful completion of deliverables.
ESSENTIAL DUTIES & RESPONSIBILITIES
Responsible for compliance with Safety, Health and Environmental plan; must be committed to a high standard of safety and be willing and able to comply with all safety laws and all of the Company's safety policies and rules and must be willing to report safety violations and potential safety violations to appropriate supervisory or management personnel
Responsible for compliance with the Quality Assurance Plan, policies and procedures
Must maintain regular and acceptable attendance level as determined by the Company
Responsible for completing all assigned training
Perform project management tasks to assist the H-3PO lab managers, technical area integrators, and lab personnel successfully implement research studies and engineering evaluations
Maintain effective communication between individual project teams, technical area integrators, and lab management team
Assist with preparation of project documentation and presentations, including compiling monthly and quarterly status reports using technical data provided by scientists and engineers
Monitor project budgets, develop variance explanations, and forecast future costs
Assist Project Manager in preparing cost estimates for proposed work
Coordinate project meetings, including meeting agendas and recording key technical decisions in meeting minutes
Assist technical integrators and project managers with maintaining action trackers, project schedules, and deliverables trackers
Prepare purchase requisition documents and prepare supporting documents to establish subcontracts with collaborators, including statement of work (SOW), Justification for Other than Full and Open Competition (JOFOC), and market survey
Communicate with external subcontract holders to monitor technical progress and ensure that costs accrue for work performed
Demonstrate a positive problem-solving attitude with an enthusiasm for working as part of an exceptional team
Demonstrate a strong work ethic and commitment to the customer and team
Serve as a test subject for protocol and hardware evaluations on a volunteer basis
Perform other duties as assigned
KNOWLEDGE, SKILLS & ABILITIES
EDUCATION/EXPERIENCE
REQUIRED:
Bachelor's degree in a technical field with at least 5 years professional experience
At least 2 years project management experience in a technical field
Experience in a fast-paced professional environment, supporting multiple projects
DESIRED:
Experience supporting NASA or other government contract, with understanding of indefinite delivery/indefinite quantity (IDIQ) contracts
Understanding of the scientific process and research design/implementation
SKILLS/TRAINING
REQUIRED:
Completion of formal project management training and/or certification as recognized by the Project Management Institute or Kepner-Tregoe
Excellent interpersonal skills and demonstrated ability to work independently and as a team member; employee will be required to communicate across a large team and with internal and external collaborators
Highly motivated with strong organizational/prioritization skills; must be able to work independently with minimal oversight and support multiple projects
Demonstrated real-time problem-solving skills
Effective written and verbal communication skills
Proficient with Microsoft Office Products (Word, Excel, PowerPoint, Outlook) and project management software at intermediate to advanced working level
Ability to compile summary status reports or other project documentation based on inputs from technical experts
DESIRED:
Experience using SharePoint sites to maintain project documentation
Position requires US Citizenship or Legal Resident Status and ability to successfully complete a federal background investigation.