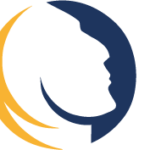 Anadarko Industries, LLC Anadarko Industries, LLC
A Native American Tribally-owned Company
Position Description
The purpose of this position is to provide administration, maintenance and support of Medical and Mission Information Systems (MMIS) in the Human Health and Performance Directorate (HHPD) at the NASA Johnson Space Center (JSC).
RESPONSIBILITIES:
• Responsible for compliance with Safety, Health and Environmental plan; must be committed to a high standard of safety and be willing and able to comply with all safety laws and all of the Company's safety policies and rules and must be willing to report safety violations and potential safety violations to appropriate supervisory or management personnel
• Responsible for compliance with the Quality Assurance Plan, policies and procedures
• Must maintain regular and acceptable attendance level as determined by the Company
• Responsible for completing all assigned training
• Responsible for the administration of workstations running multiple Windows Operating Systems
• Responsible for Commercial Off-The-Shelf (COTS) and specialized software installations
• Responsible for working assigned service request and incident tickets
• Responsible for maintaining confidentiality of all PII data to which access has been granted
• Responsible for adherence to NASA IT Security Policies
• Responsible for IT Security compliance for systems and software
• Responsible for the installation and maintenance of security patches
• Responsible for adhering to defined systems management and project management practices
• Responsible for assisting in the evaluation of new products, systems improvements, and upgrades
• Maintains and grow technical expertise in all areas of IT Security, networks, systems, and software
• Reports to the Customer Service & Engagement Team Lead for day-to-day functional activities
• Focus on continuous improvement with an emphasis on customer service
• Provide weekly status reports of work activities to the Customer Support & Engagement Team Lead and IOS Discipline Lead
• Ensure that deliverables meet KBR and NASA quality standards
• Perform additional duties as assigned. Responsibilities occasionally require working evenings and weekends, sometimes with little advance notice.
KNOWLEDGE, SKILLS & ABILITIES
A. EDUCATION/EXPERIENCE
1. REQUIRED:
A Bachelor's degree in a related Information Technology discipline plus 5 years of experience in the information technology field, or equivalent experience.
2. DESIRED
Industry Standard Certifications; Linux, Microsoft, Windows 10 and/or IT Security and previous NASA experience
B. SKILLS/TRAINING
1. REQUIRED:
– Knowledge of Windows Operating Systems (Windows 7, Windows XP, or Windows 10)
– Knowledge of Linux (RedHat or Ubuntu)
– Strong communication and customer service skills.
– Knowledge of current IT Security vulnerability, mitigation and reporting processes
2. DESIRED
– Knowledge of VPN solutions, Encryption software, vulnerability scanning, anti-virus software, with Splunk and Nessus Vulnerability Identification Tools.
– Knowledge of Apple Mac (MacOS 10.X) systems
– Knowledge of Microsoft Active Directory (AD) and networking configurations
– Knowledge of medical applications or clinic user support
NOTE: Due to security requirements this position requires US Citizenship or Legal Resident Status and ability to successfully complete a federal background investigation.