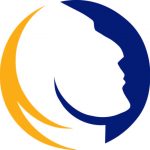 Anadarko Industries, LLC
This position is directly hired by Anadarko Industries, but will be located at the subcontractor corporate office in Clear Lake, TX 77058. The subcontractor is a language and logistics services company – language teaching, interpreting, translating, travel coordination, and logistics with international offices, staff and clients all over the world.
I. ESSENTIAL DUTIES & RESPONSIBILITIES
Planning, organizing and providing support for meetings, functions or events in the United States and/or Russian Federation.
Making travel arrangements for employees and contractors traveling to support meetings, functions or events on behalf of TechTrans International. Travel arrangement may include airfare, hotel accommodations, rental cars, etc.
Processing visas for all employees and contractors traveling to Russian Federation ensuring proper approval and timely delivery.
Preparing all necessary paperwork and reporting for each assignment, auditing invoices to ensure that charges are correct before submitting for payment.
Researching, negotiating, and following-up on services with support vendors.
Performing as back-up to co-workers within the department.
 II. KNOWLEDGE, SKILLS & ABILITIES
Associates Degree and 2 years work experience with complex administrative support and heavy customer service required.
Strong knowledge of MS Office Suite (Outlook, Word, Excel, Access) and internet search capabilities.
Must have good communication skills, both oral and written.
Excellent organizational skills with ability to maintain accuracy under extreme time constraints; decisive problem-solving skills.
Ability to work independently and/or with a team; and willingness to work overtime, as needed.
NASA experience preferred, but not required.
III. STANDARD COMPANY REQUIREMENTS
Applicant must include desired salary in application submission.
Must comply with Anadarko Industries policies and procedures.
Must maintain regular and acceptable attendance.
Responsible for completing all required training.
Perform other assignments and duties, as required.
Only local candidates will be considered – Clear Lake, Texas, 77058. No travel.