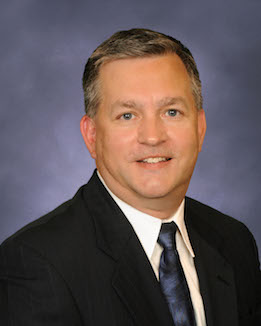 Kenn Hall has been with Anadarko Industries since its operational doors opened in 2005, and became the President/CEO in 2016.  He has been instrumental in overseeing the company's operational performance and providing the business strategy to sustain as a $25M/year company for over a decade.
Kenn has over 25 years of leadership experience in a variety of industries. In the early '90's, he worked as a Project Engineer/Manager at NASA JSC concluding managing the Space Vehicle and Mockup Facility (SVMF).  In the late '90's, he worked in the Energy Industry with Ernst and Young as a Management Consultant leading process improvement activities and implementing IT e-commerce solutions.  Kenn then returned to the government services arena to lead AI's technical operations in IT, engineering, safety and logistics supporting NASA, DoD and USDA.
Kenn attended Texas A&M University and earned a Bachelor of Science in Aerospace Engineering in 1991. He also attended Rice University and earned an MBA in 1999. He was recently appointed to the A&M Aerospace Engineering External Advisory Board.
After "retiring" from coaching youth sports for 10 years, Kenn and his wife Melissa now enjoy watching their son play high school lacrosse, volunteering on high school booster clubs, attending Aggie sporting events, and supporting youth activities at the Friendswood United Methodist Church.