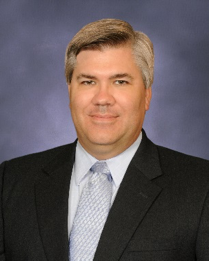 Mark Ovesny was previously with Anadarko Industries from July 2012 until September 2016.  During that tenure he served as the Program Manager for the Engineering Support Services contract, with approximately $12M in revenue annually.  He rejoined the team in November of 2017 as the Operations Manager.
Mark has over 20 years of leadership experience in the space industry. His primary areas of expertise include government services, project management, systems engineering, and business management.
Mark attended Mercer University and earned a Bachelor of Science in Engineering in 1995.
When Mark and his wife Trish aren't taking their daughter to karate class they enjoy binge watching their favorite TV shows, or working on the house.