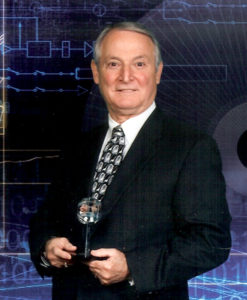 Houston, November 5, 2010 – Houston's 50 fastest-growing technology companies were honored at the Houston Fast Tech 50 luncheon presented by the Houston Business Journal and held at the Hilton Americas Houston Hotel.
Anadarko Industries, LLC (AI) was ranked as number 17 on the Houston Fast Tech 50 list. Over 450 Houstonians from the business community cheered on the 2010 Fast Tech 50 award recipients at the luncheon where the rankings were first made public. Companies making the list were ranked by percentage of revenue growth over the past two years.
AI President and CEO, Tom Short, stated, "Anadarko Industries is pleased to be selected again this year as one of The Houston Business Journal's FASTTECH 50 companies in the greater Houston Metroplex. We owe our substantial growth for the past 5 years to the excellent work that each one of our employees provides to our clients each and every day."
In addition to the list of Houston's Fast Tech 50 published in the special Fast Tech 50 section available exclusively in the Houston Business Journal's November 5, 2010, top executives of some of the honored businesses shared their insights on their goals and what they consider the silver lining of a sagging economy.
The Fast Tech 50 event, hosted by the Houston Business Journal, was presented by PKF Texas. Co-sponsors of the event were Employer Flexible, Phillips & Reiter PLLC, Pierpont Communications, Houston Technology Center and Rice Alliance for Technology and Entrepreneurship.
Posted on Tuesday, November 9, 2010