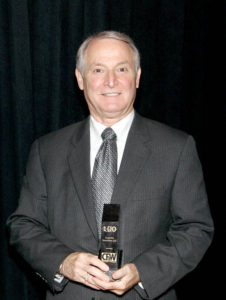 (September 29, 2010, Houston, TX.) – Anadarko Industries (AI) was named the 46th fastest growing company in the Houston area at the recent Houston Business Journal's Houston Fast 100 Luncheon which was held at the Westin Galleria Hotel on September 24, 2010.
Ranked by percentage of revenue growth from 2007 to 2009, all 100 companies on the list are headquartered within the ten-county Houston metropolitan area and have been doing business for a minimum of five years. AI received this recognition by accomplishing a 43.41% growth from 2007 to 2009.
AI President Tom Short stated, "Once again we are pleased to be listed on the list of 100 top companies in the Houston Metro area and to still be among the top 50 companies is a fantastic achievement as well. AI has a great team and everyone on the team has contributed to our success. We are proud of all of our achievements, and excited about the achievements yet to come."
AI Vice President of Business Development was on hand at the Awards Luncheon and accepted the award for AI (pictured above).
AI is a Native American Tribal Owned Small Disadvantaged Business which is owned by the Wichita and Affiliated Tribes of Anadarko, Oklahoma. AI was the tenth largest prime contractor servicing NASA's Johnson Space Center for 2009 providing IT support services and facilities management support as well as IT services in eight cities throughout the country for the USDA, Army and Air Force. For more information on Anadarko Industries, please go to www.anadarko-industries.com.
Posted on Wednesday, September 29, 2010