Full Time
Applications have closed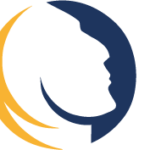 Anadarko Industries, LLC
Description:
The Human Health and Performance Contract is seeking an experienced Systems Engineer for an upcoming NASA exploration project in the Houston, Texas area. This position is a lead role in integrating next generation technology, process and design, into flight solutions that will enable astronauts and the program to safely return to the lunar surface. In this role, the candidate will define and manage system requirements, lead the verification and validation activity, help define the system architecture, evaluate system characteristics and performance, lead integration efforts, participate in testing of work products and support the lifecycle review process. In addition, duties will include risk and opportunity management and leveraging subject matter experts to execute technical strategy. Candidates will also routinely be required to work with innovative technology, design and processes developed internally by NASA and externally by leading technology companies and will perform trade studies and execute down select. As such, a strong understanding of the Systems Engineering lifecycle process is required. Applicants must have experience with leading technical project teams and project oversight.
Basic Qualifications
• Bachelor's degree from an accredited college in a related discipline, or equivalent experience/combined education, with 10 years or more of related experience; or 8 years of related experience with a related Master's degree.
• Experience with leading technical teams
• Project oversight
• Experience designing and leading complex system development which includes both hardware and software configuration items
• Ability to occasionally travel
• Familiar with Aerospace industry work standards
• Design for Sustainment Methodology
• Excellent written and verbal communication across multiple disciplines
Desired Skills
Experience with the following:
• IVA operations
• Cradle or DOORs
• Object oriented programming
• Model Based Systems Engineering
• System Testing
• Hands on experience in all phases of the product lifecycle
NOTE: Due to security requirements this position requires US Citizenship or Legal Resident Status and ability to successfully complete a federal background investigation.