Anywhere
December 29, 2023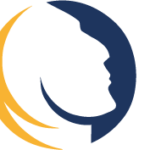 PURPOSE/FUNCTION (JOB SUMMARY)
The primary purpose of this position is to support the Center for Safety and Fire Operations (CSFO) contract at Johnson Space Center (JSC). This position is non-supervisory, and the successful candidate will be able to confer with the other Fire Protection Specialists currently supporting CSFO regarding how best to achieve the responsibilities and goals outlined below.
ESSENTIAL DUTIES & RESPONSIBILITIES
Inspection, maintenance, troubleshooting, testing and repairs of fire detection and suppression systems including annual facility system proof testing.
Perform programming on fire alarm system networks and fire alarm panels.
Perform acceptance inspection responsibilities for new and modified fire alarm and suppression systems.
Be capable of using hand tools, multi meter and various fire alarm test equipment including handheld radios for communications between technicians and the EDC (Emergency Dispatch Center).
Must be proficient in operating desktop and laptop computers for system programming, daily work order tracking updates and general office reporting needs.
Be able to pass NASA / JSC security clearances for work in restricted clearance areas.
Be capable of working from elevated work surfaces such as ladders, operating man lifts, scaffolds, etc.
Be capable of passing an asbestos respirator physical for working in and around asbestos with appropriate P.P.E.
Be able to lift 50 lbs.
Be able to climb 4ft to 12ft ladders
Be able to work in non-air-conditioned facilities.
Be capable of following Anadarko Industries established procedures and NASA JSC safety policies.
Be capable of maintaining required JSC safety training courses
Be capable of working on first or second shift with the possibility of over time.
Support rotational on-call fire protection technician duties after hours and weekends.
Be capable of following directions
Hold a valid Texas driver license and be capable of operating GSA or company vehicles.
All other duties as assigned.
KNOWLEDGE, SKILLS & ABILITIES
State of Texas Fire Alarm License, Fire Sprinkler License or NICET certification preferred.
Experience performing annual inspections of facility fire detection systems per NFPA 72
Experience and certifications on Edwards System Technology (UTC), Pyrotronics and Notifier Fire Alarm Systems desirable.
Experience and or certifications on fire suppression systems including wet pipe, dry pipe, pre-action, deluge and fixed fire extinguishing systems preferred.
STANDARD COMPANY REQUIREMENTS:
Must comply with Anadarko Industries policies and procedures.
Must maintain regular and acceptable attendance.
Responsible for completing all required training.
Perform other assignments and duties, as required.
NOTE: Due to security requirements this position requires US Citizenship or Legal Resident Status and ability to successfully complete a federal background investigation.