Anadarko Industries recently presented employees with top awards for 2018.  These awards were presented to very deserving employees for their excellent work during the year.  Congratulations to all our employees as AI would not be the success it is today without each and every one of you!  Thank you for your continued success and dedication!
Ring of Quality Award Customer Satisfaction Award – The Ring of Quality awards are presented to those teams or individuals whose contributions to the quality of products and services are recognized by the customer.
Center Safety & Fire Operations (CSFO) Contract – JSC, Houston, TX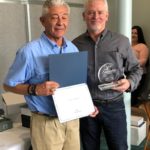 Recipients: Jessie Zapata; Steve Daniel (not pictured)
Facilities Support Services (FSS) Contract – JSC, Houston, TX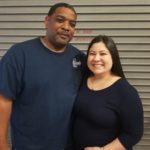 WorkSmart Award – AI's WorkSmart Program is a cornerstone of continuous process improvement and is critical to AI's future success by adding significant value to the overall company and our clients.
WorkSafe Award – AI recognizes the importance of a safe work environment and promotes safety awareness throughout all contracts. The WorkSafe Award promotes safety on an individual level by rewarding our employees for their efforts in supporting AI and customer safety goals.
Center Safety & Fire Operations (CSFO) Contract – JSC, Houston, TX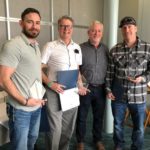 Recipients: David King, Demetrius Roberts, John Cooper
Human Health and Performance Contract – JSC, Houston, TX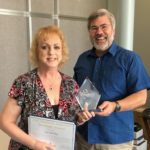 Elmira Hassan, Russian Language & Logistics Services Contract, JSC, Houston, TX
Martin Sanchez, Center Safety and Fire Operations (CSFO) Contract, JSC, Houston, TX
10- Year Award Recipients
Cordaro Anderson, Facilities Support Services (FSS) Contract, JSC, Houston, TX
Charles Maddox, Facilities Support Services (FSS) Contract, JSC, Houston, TX
Demetrius Scranton, Facilities Support Services (FSS) Contract, JSC, Houston, TX
Katrina Glenn, Center Safety and Fire Operations (CSFO) Contract, JSC, Houston, TX